Silver
The College is fortunate in possessing a fine collection of silver presented or bequeathed over many years. Examples of some of the silver located in the College can be seen below
Examples of College Silver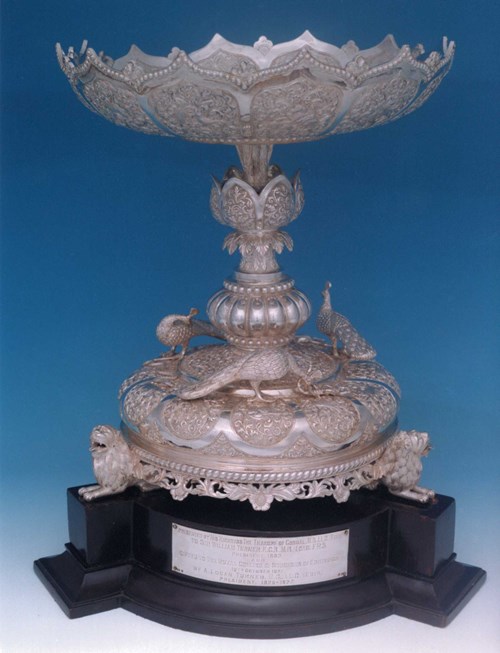 Logan Turner silverware
This magnificent piece was gifted to the College by Arthur Logan Turner (1865-1931) who was President of the College 1925-1927. Turner was a considerable benefactor of the College. His father was Sir William Turner, also a President here and appointed Principal of Edinburgh University in 1903.
---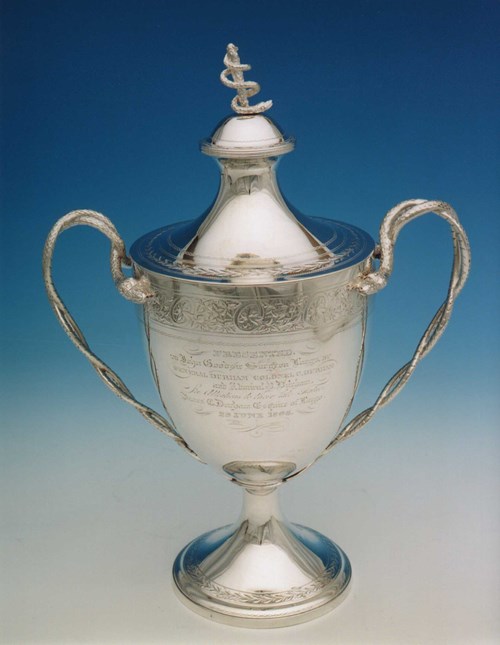 Goodsir Cup
This handsome cup was presented to the College by the celebrated John Goodsir (1814-1867) Fellow of the College and Conservator of the Museum. The cup had been passed from his grandfather, to his father, to him and then from him to this College.
---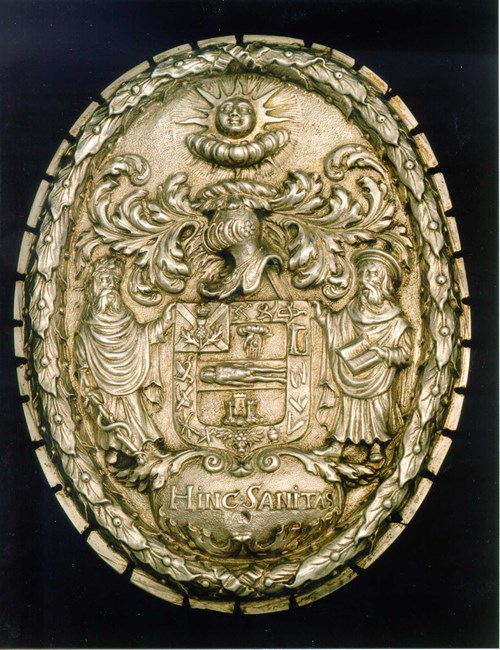 College Officer's badge
This seventeenth century Badge of Office is worn by the College Officer on ceremonial occasions. The College's armorial bearings and motto are featured.
The motto is "Hinc sanitas" - "From here, health".
The bearings feature Aesculapius, Hippocrates, Edinburgh Castle, a saltire, a range of tools as used by a barber or surgeon and the figure of a cadaver, as granted to the surgeons in 1505 so that they might respectfully dissect to learn and teach anatomy.
---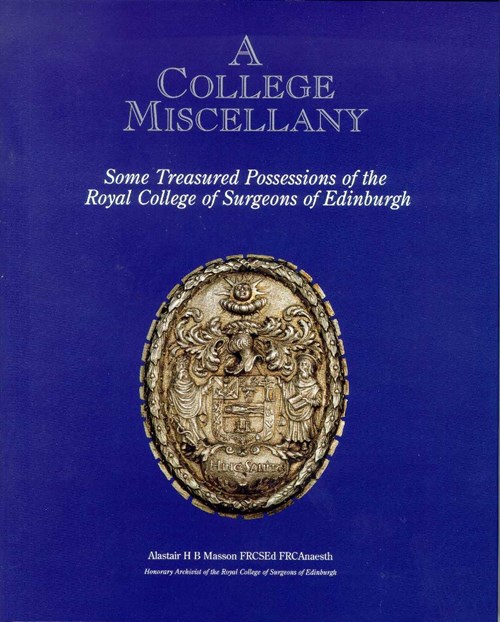 A College Miscellany
For much more information about the College's heritage furniture and their provenance, 'A College Miscellany: some treasured possessions of the Royal College of Surgeons of Edinburgh' written by A. H. B. Masson is available to buy from the College Shop as is its companion volume on the College's portraits