Library Rooms
The Fellows' Library
Houses current surgical texts and journals, with some historical stock (includes general reference, histories and biographies in medicine, surgery and Edinburgh).
The Librarian's Room
Houses historical enquiry stock, catalogues, Book of the Old Edinburgh Club, bibliographies and indices, 'Lives of Fellows' stock, DNB, current reports, the Edinburgh Medical and Surgical Journal 1805 - .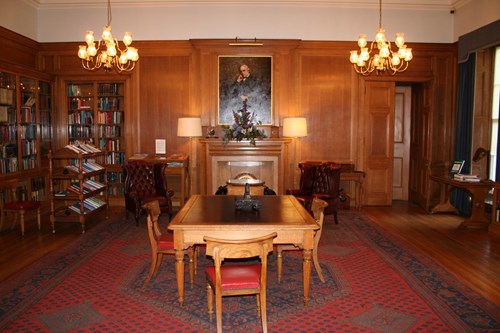 The Lister Room
East Reading Room
A quiet study containing the "Surgeons' Internet Café", with a printing facility.
Reception Room
Houses current otorhinolaryngolical and ophthalmological stock, French and German historical texts.
Main Corridor
Contains bound surgical and medical journals.
Most of the Lower Ground floor
A closed access area where the temperature and humidity better suit the antiquarian books and the College's archival documents which are filed there.