Furniture
William Henry Playfair, architect of this 1832 College building, thought it important that unsuitable or inappropriate furniture should not detract from the quality of the buildings. To this end, on 13th February 1832, with the College building nearing completion, a "Furniture Committee" was appointed. The work was put on tender and contract awarded to John Burke. Many of the items on the ground floor (two of which are pictured here) of the College were designed by Playfair, built by Burke and are still in excellent condition. Playfair's original drawings of the building and furniture are in the College Library, all dated dated February 1832 and some March 1832.
Furniture Examples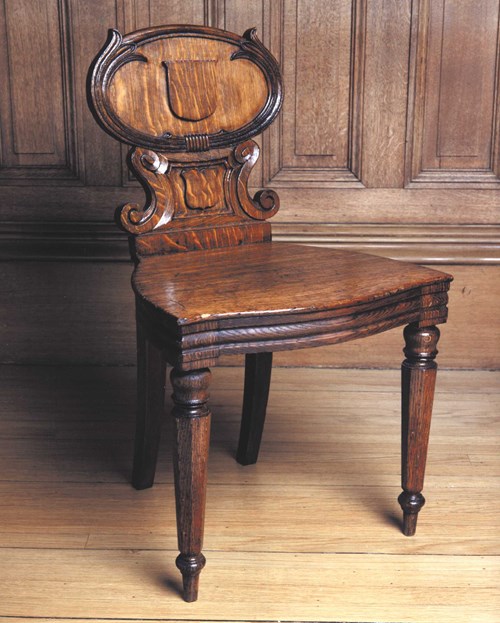 Chair designed by Sir William Playfair
This oak chair was designed by William Henry Playfair and built 1832. Unlike the other Playfair chairs, it was never upholstered, as it was intended to be a Porter's chair for the 'ante-room next to the Entrance Hall of Surgeons' Hall. Playfair's furniture was built by John Burke & Sons. Today this handsome chair, which is unlike any other in the Hall, stands in the Fellows' Library.
---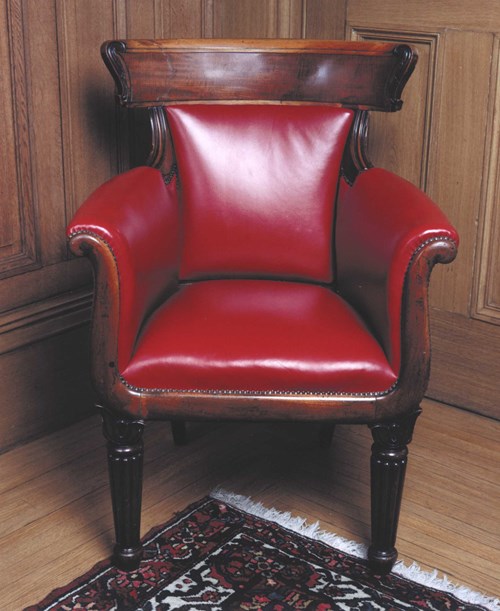 President's armchair by Playfair, 1832
In the Logan Turner Room are a particularly fine set of mahogany chairs designed by Playfair for the use of the President and Office Bearers of the College. This is the President's chair. These feature in an 1889 painting of a meeting of College Fellows in which Mr Joseph Bell and Dr Argyll Robertson are depicted, amongst a large number of other well-known surgeons of the day.
---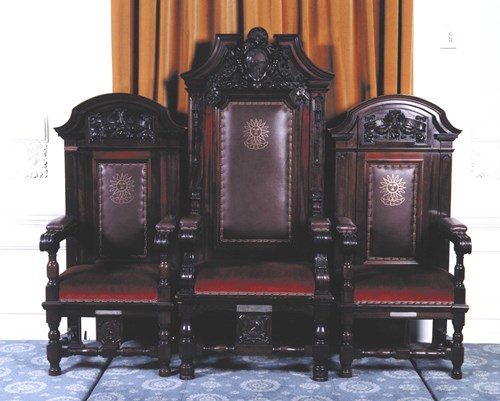 Office Bearers' chairs, by Whytock and Reid, 1908
This splendid set of chairs, and a matching set of 97 others, was specifically designed in 1908 for the new Hall of Meeting formed from the hall that had contained the comparative anatomy specimens – elephant, giraffe, platypus ducks and much more – presented to the College by Dr John Barclay.
---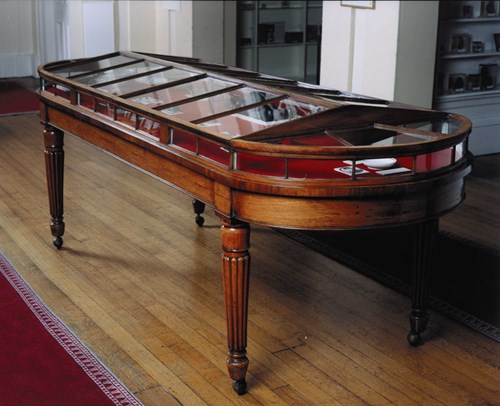 Museum display case
Playfair's skills in design extended to large pieces such as this glazed exhibition case, one of three still in use in the magnificent Pathological Museum. These contain examples of surgical equipment – fleams, lancets, saws, knives etc of the nineteenth and earlier centuries.
---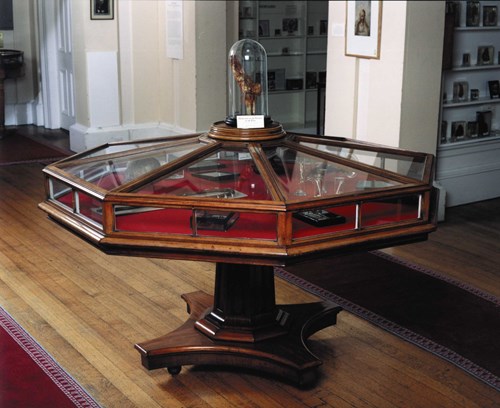 Museum octagonal display case
Built in 1832, this octagonal display case is also part of our Playfair heritage and is on view in the museums. Like the two larger cases, it allows close inspection of surgical implements of the past.
---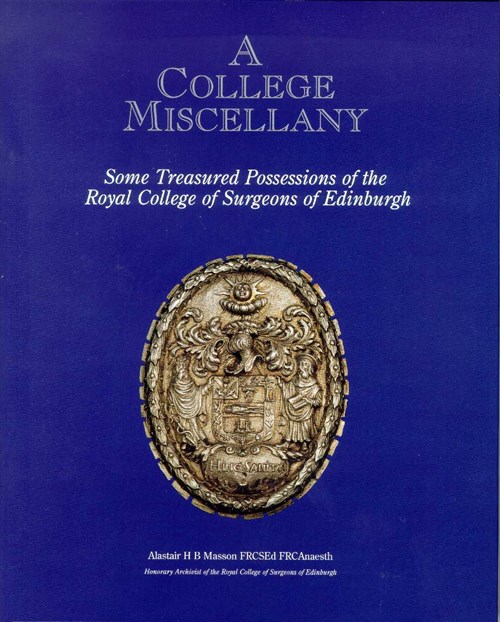 A College Miscellany
For much more information about the College's heritage furniture and their provenance, 'A College Miscellany: some treasured possessions of the Royal College of Surgeons of Edinburgh' written by A. H. B. Masson is available to buy from the College Shop as is its companion volume on the College's portraits.